MAGNIFICAT By Mother Mary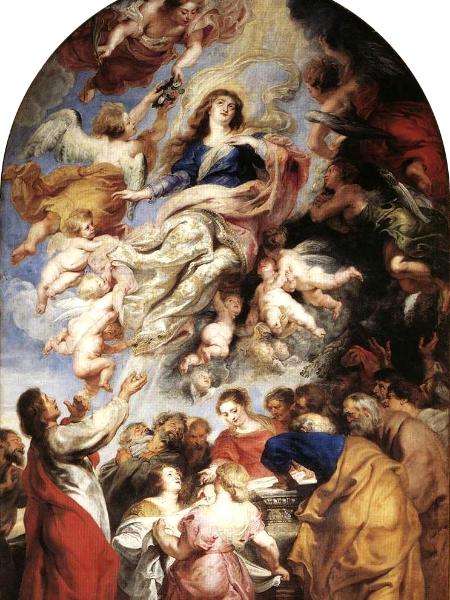 My soul proclaims the greatness of the Lord,my spirit rejoices in God my Savior,for he has looked with favor on his humble servant.From this day all generations will call me blessed,the Almighty has done great things for me,and holy is his Name.He has mercy on those who fear Him in every generation.He has shown the strength of his arm,he has scattered the proud in their conceit.He has cast down the mighty from their thrones,and has lifted up the humble.He has filled the hungry with good things,and the rich he has sent away empty.He has come to the help of his servant Israel for he has remembered his promise of mercy,the promise he made to our fathers,to Abraham and his children for ever.Glory to the Father, and to the Son, and to the Holy Spirit,as it was in the beginning, is now, and will be for ever.Amen. Alleluia
Today we celebrate the Assumption of Our Blessed Mother Mary. We celebrate her beauty, goodness and truth. One of my favorite paintings : The Assumption of Mary by Rubens, circa 1626
~ Mary is the new Eve, the new Promise, the new Covenant.
~ She was God's Tabernacle, where he dwelt inside her, pure and free from sin.
~ She is our Queen of Heaven, sitting next to Jesus as our King. Just as King David had his mother as Queen.
~ Mary's relics were never found, which would have been a prize procession to any church. Instead, we believe her body was assumed into heaven and is with her Son.
Today we celebrate in hope that we too, will be assumed in heaven one day...God willing.


Be the first to post a comment.

Previously published:
SIERRA DANTE FINE ART
RSS
|